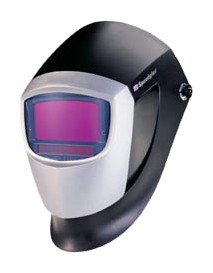 In an effort to become a one stop shop for all your welding and fabricating needs M&M Certified Welding and Industrial Supply Company has expanded service to offer a full range of welding supplies for the Cleveland and Akron, Ohio areas. Everything from welding electrodes, to helmets, to parts for your welder, M&M is the perfect place to find welding supplies for your commercial business or do-it-yourselfers.
M&M Certified Welding & Industrial Supply Company
556 East Highland Road
Macedonia, Ohio 44056
Below is a list of some of the industrial supply and welding product types we offer. For more information please contact us at (330) 467-1729 or use the M&M Certified Welding online contact form. We offer delivery and walk-in services.
View Our Industrial Supply Gallery »
Quick Connects - Regulator & Flowmeter Parts
Regulators & Flowmeters
Rod Holders
Solder Alloys & Fluxes
Soldering/Brazing Kits
Soldering/Brazing Torches
Spark Lighter & Flints
Tig Adaptors
Tig Back Caps
Tig Collets & Collet Bodies
Tig Cups
Tig Insulators
Tig Power Cables & Hoses
Tig Torches & Torch Bodies
Tig Tungsten Electrodes
Tig Welding Parts & Accessories
Tip Cleaners
Tips & Nozzles
Torch & Weed Burners
Torches & Handles
Water Circulators & Coolants
Welding Blankets, Curtains, & Rolls
Welding Cable & Hose Reels
Welding Cables & Power Cables
Welding Clamps, Spreaders & Holders
Welding & Cutting Outfits
Welding Hose & Compressed Gas Fittings
Welding Hoses
Welding/Brazing Alloys & Fluxes
Anti-Splatter & Chemicals
Arc Gouging Electrodes
Arc Gouging Torch Parts
Arc Gouging Torches & Cables
Cable Connectors & Lugs
Cable Covers
Centering Heads
Check Valves
Cutting & Burning Guides
Cutting Machines
Cylinder Pliers & Wrenches
Dry Rod Ovens
Electrode Holder Parts
Electrode Holders
Exothermic Rods
Flash Arrestors
Ground Clamps
Heat Barriers
Mig Contact Tips
Mig Guns
Mig Insulators & Diffusers
Mig Liners
Mig Nozzle Cleaners
Mig Nozzles
Mig/Tig Welding Wires
Plasma Cutter Parts
Plasma Electrodes
Plasma Nozzles
Plasma Tips